PEX, The Precision Experts
At PEX we are committed to solving your technical challenges while offering the best quality service.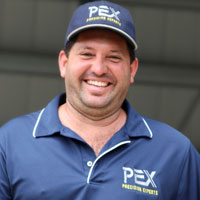 Machinery100%

Fabrication100%

Quality100%
PEX was founded by our president, Mr. Ricardo Arroyo, to lead the industry's need of achieving the most precise outcome in the creation of different types of machinery.PEX has the best and most complete Machine Shop in the north area of Puerto Rico, where we work in partnership with the manufacturing, medical, and artistic industries. With more than ten years of experience, PEX continues to grow while maintaining our commitment of always delivering the best service to our clients, and designing the best efficiency of our products.