Welding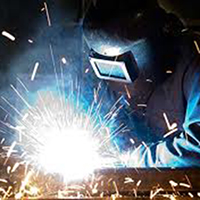 ---
We provide services in various type of welding: Mig, Tig, Arc and Gas Welding (on Different types of material like: Steel, Aluminum, Stainless Steal, Bronce and Copper).
Punching
---
hydraulic punch is a machine designed to make holes quickly and easily through steel, aluminum, and other metals. Punching holes instead of hand drilling saves time, faster cycle times, ease of handling and accuracy, less clean up (gives you a clean slug that is easy to handle) and the punches last longer.
Shearing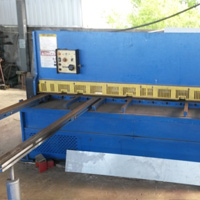 ---
also known as die cutting, is a process which cuts stock without the formation of chips or the use of burning or melting.
---
Sheet Metal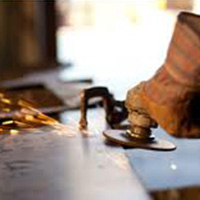 ---
Industrial process to thin and flat pieces. It is one of the fundamental forms used in metalworking and it can be cut and bent into a variety of shapes.
Structural Steel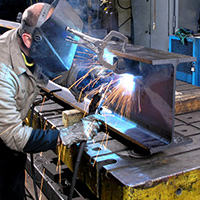 ---
Construction of material, formed with a specific shape or cross section and certain standards of chemical composition and mechanical properties. Structural steel shape, size, composition, strength, and storage.
Press Break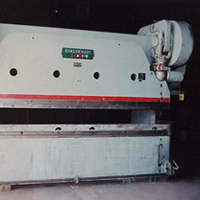 ---
Machine tool designed for bending sheet and plate material, most commonly sheet metal. It forms predetermined bends by clamping the work-piece between a matching punch and die.
---
Roll Bending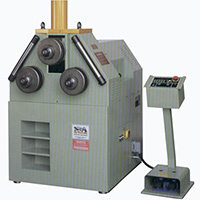 ---
Mechanical jig having three rollers used to form a metal bar into a circular arc. The rollers freely rotate about three parallel axes, which are arranged with uniform horizontal spacing. Two outer rollers, usually immobile, cradle the bottom of the material while the inner roller, whose position is adjustable, presses on the topside of the material.
Sheet Roller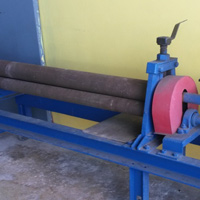 ---
 A continuous bending operation in which a long strip of sheet metal (typically coiled steel) is passed through sets of rolls mounted on consecutive stands, each set performing only an incremental part of the bend, until the desired cross-section profile is obtained. Roll forming is ideal for producing constant-profile parts with long lengths and in large quantities.
Miscellaneous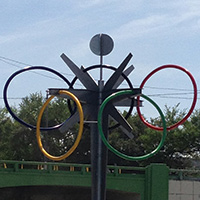 ---
We can fabricate any architectural structure of you needs: Gates, Rallings, Decoraive Gates, Raillings, structure, Signs, etc.